Florida Blueberry Festival returning to Brooksville
BY KIM DAME Spring Hill Beacon correspondent
BROOKSVILLE — When the Florida Blueberry Festival decided to pull out of Hernando County, most residents believed it was the end of the annual event that brought thousands to the streets of historic Brooksville. But a few business owners across the county weren't willing to give it up without a fight.
John Lee, owner of Coney Island Drive-Inn, didn't understand how an event that pulled thousands in droves to downtown Brooksville could just cease to exist without a fight. "I own a business in Brooksville. I know the impact it had on the city," he said. "It brought 40 to 50 thousand people over a single weekend. It made no sense to me to let it go away."
He began reaching out to fellow business owners and friends with an idea to preserve the festival. And they obtained local financial support to the tune of $31,000, close to the goal of $36,000 needed to produce the Brooksville Blueberry Festival.
"That covers the music, the insurance, the advertising, the signage," Lee explained. "There is quite a bit that has to get done to put on a festival."
The new version of the Brooksville Blueberry Festival, to take place downtown, will be smaller," Lee added, "But it still takes the infrastructure in place to put it together."
While he admits the support by the local community has been amazing, Lee fully intended for it to happen. "I was going to get it done whether I raised a bunch of other people's money or used my own."
As the idea gained traction, Lee was approached by several community members offering to help. Sponsors for the event are all local. "We don't have any big corporate sponsors."
Community partners include; the Lowman Law Firm; Terlep Chiropractic; Florida's Adventure Coast, Florida Cracker Kitchen; American Gun & Pawn; Rivera's Roofing; Marker 48; Off Road Center; 99.9 WXJB; and 103.9 The Boot. "It's just a collection of local businesses that put our heads together and put our money together and are getting it done."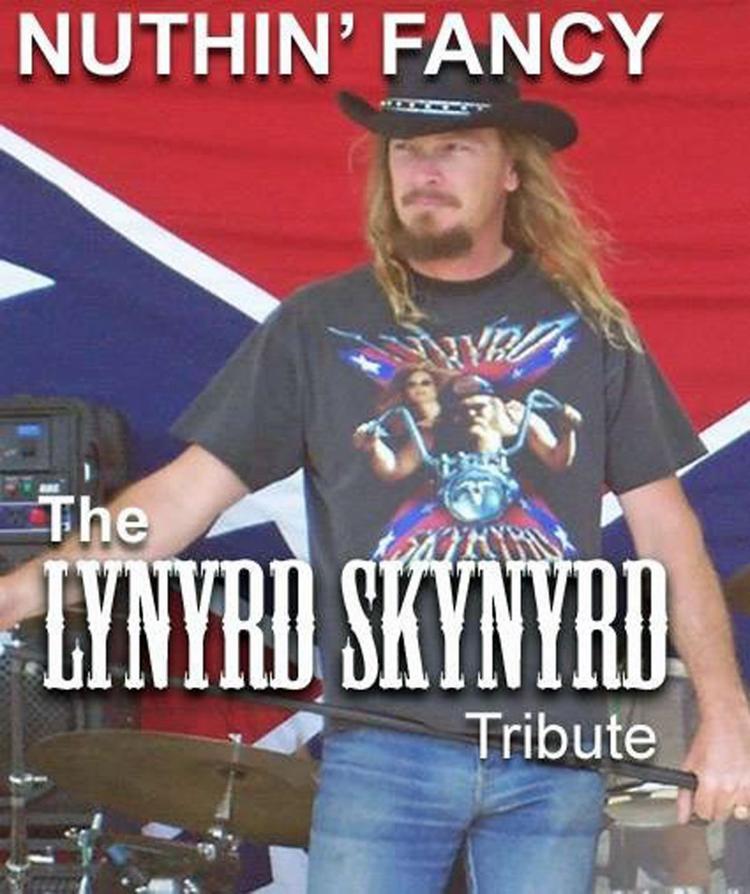 Stronger when united, the festival will proceed, following a similar format, though somewhat scaled down. Lee said there will be 80 or more vendors, incorporating local products, craft items, food and drink, and a multitude of blueberry-themed products from local growers.
Live musical acts will take the Lowman Law Firm Stage both days. The Saturday lineup is Ed Morton and the Company; Dave Sheppard and the Blues Riders; Borderline; and Lynyrd Skynyrd tribute band Nuthin' Fancy. The Sunday acts will be Cover Fire, Tyler Creek Road, and Leesburg Blues Brothers Tribute.
A Kid Zone is planned, with live ponies, a climbing wall, and gator slide, along with other kid-friendly activities to keep the children entertained
A huge change this year? The event is free and public parking lots will be open for free parking.
Lee said they went about figuring out how much money would be needed to pull it off and began raising the funds. "We are a little short but will regain it in food and beverage sales," he said. "We aren't in it to make money but to keep it alive and nurture it into its next chapter. We think it will continue to be a great event for years to come."
Brooksville Blueberry Festival is a two-day event that will take place from 11 a.m. until 9 p.m. on Saturday, April 28, and from noon until 5 p.m. Sunday, April 29.
For more information including an updated schedule of events for both days, visit the Brooksville Blueberry Festival events page on Facebook.
If you have a unique business and wish to be a vendor, contact John Lee at Coney Island Drive Inn at 352-796-9141.
Article Info
Article Name
Florida Blueberry Festival returning to Brooksville
Description
For a time, it looked as if the 2018 Florida Blueberry Festival, a downtown Brooksville fixture in recent years, wouldn't be staged. But thanks to scrambling by businesses, the festival will take place April 28 and 29.
Author
Hernando Connects, KIM DAME Spring Hill Beacon correspondent
Publisher Name
Publisher Logo